Capabilities - Naval Gun Spares (Stock)
We probably offer one of the most comprehensive ranges of small and medium calibre (20mm-40mm) naval ordnance stock items available anywhere.
For example, the 30mm KCB Cannon is renowned for its excellent performance and reliability record. Fitted as standard in a variety of naval gun mountings (GCM A Series, Emerlec 30 and DS30B), in excess of 800 units have been sold worldwide to 28 countries. Many clients continue to operate the KCB cannon very successfully including the UK RN on vessels like the latest Type 45 Frigate.
We are able to offer for immediate delivery, 30mm KCB cannon material originally manufactured and tested under license in the UK, unused, packed and preserved for long-term storage and guaranteed in A1 or 'as new' condition.
The 30mm stock material, which comes fully certified and complete with proof results, has already been purchased and successfully installed by a number of navies. Availability is limited.
Currently available 30mm Stock, 30mm 'KCB' cannon (complete) and components comprising:
Receiver Body assembly
Barrel assembly
Belt Feed Mechanism (BFM) – LH / RH
Spare parts for 30mm 'KCB' cannon comprising:
Cannon assembly
BFM assembly (BFM) – LH/RH
Tools and Support Boxes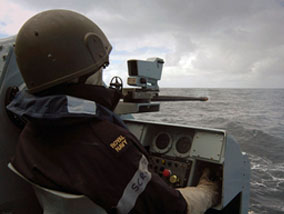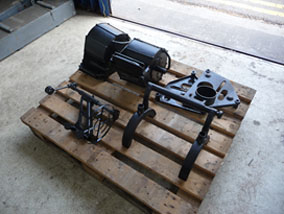 Barcode : 04123222
Credit : Royal Navy/Crown
Yardset Ltd
Registered Office Address
18 The Ropewalk
Nottingham
NG1 5DT
Telephone No +44 (0) 1476 879 005
Mobile No +44 (0) 7834 528 075
Email info@yardsetltd.com
Company Registration No : 4988995