About Yardset Naval Services
YARDSET Limited was incorporated in 2004 to provide sales, technical and marketing related products and services to Government Agencies and Defence companies operating in the naval sector.
Whilst the company is relatively new, we have already established a track record in the provision of flexible, timely and cost effective support solutions for clients in the UK and overseas naval markets.
The company employs personnel with a wealth of naval weapons experience going back over 30 years. All of our staff have held senior management positions across all business and technical disciplines with major suppliers of naval systems such as Oerlikon Contraves (Switzerland), British Manufacture & Research Company Ltd (BMARC), and BAE Systems Limited (Royal Ordnance).
The company operates from its licensed facilities in Lincolnshire and administrative office in Warwickshire.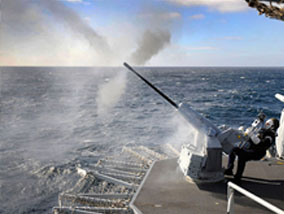 Yardset Ltd
Registered Office Address
18 The Ropewalk
Nottingham
NG1 5DT
Telephone No +44 (0) 1476 879 005
Mobile No +44 (0) 7834 528 075
Email info@yardsetltd.com
Company Registration No : 4988995